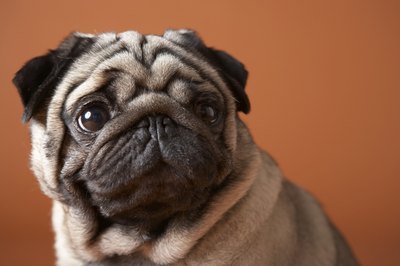 Most would sooner go hungry than make a meal of man's best friend. But in South Korea, more than 2 million dogs are killed for their meat every year. Until the practice is banned, groups are rescuing dogs and placing them for adoption, both in Korea and the United States.
South Korea
Launch the website of Animal Rescue Korea (animalrescuekorea.org), an English-language resource for helping homeless dogs in South Korea.
Click "Adoptable Animals."
Click on the animal's name to learn more about the pet.
Contact the individual caretaker or animal shelter listed on the dog's profile to inquire about their policies for adoption. Policies and procedures vary among the different South Korean animal shelters and rescue groups. Some of these groups help arrange for the dog's transport out of the country while others require you to be in South Korea to pick up the dog.
United States
Launch the website of Happy Angels Dog Rescue (happyangelsdogrescue.org), a global alliance dedicated to saving dogs globally, including in South Korea. Happy Angels Dog Rescue partners with South Korean rescue groups to bring dogs to Los Angeles. From there, Happy Angels Dog Rescue tries to find homes for the imported dogs.
Click on "Adopt an Angel."
Click on the animal's picture or name to learn more about the pet.
Click "Download" to open a copy of the adoption application.
Fill out the application completely. If using Adobe Reader, you cannot save the data that you entered into the form. Print the completed form.
Scan the completed form and save in PDF format. Email to adopt@HappyAngelsDogRescue.org. Once the application has been reviewed, the rescue will contact you to meet the rescue dog.
Schedule a home check if you live in the Los Angeles area. This helps the Happy Angels Dog Rescue group make sure they are placing dogs in safe environments. If you live outside the Los Angeles area, send Happy Angels some basic photos of your indoor and outdoor living space by email.
Sign the adoption agreement. Provide an adoption donation if you like to help group continue saving lives of South Korean dogs.
Tips
If you want to ship a dog into the country from South Korea, use a reputable pet shipping company such as Korea Animal Transport or PetAirline. Find the latest importation and quarantine policies for dogs entering the United States at the Centers for Disease Control's Animal Importation website.

An intermediary like Happy Angels Dog Rescue simplifies much of the adoption process. All of their rescue dogs are spayed or neutered, microchipped, vet checked, and current on vaccinations before being placed in a new home.
References
Photo Credits
Chris Amaral/Digital Vision/Getty Images