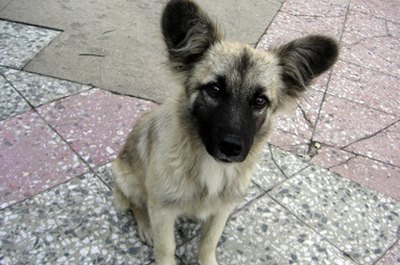 A canine microchip is implanted underneath a dog's skin and contains a unique number that can help identify its owner if the dog ever becomes lost. Since microchips are effective only when registration details are accurate and current, regularly updating the information on your dog's microchip is critical.
Change the Information on a Canine Microchip
Step 1
Identify the manufacturer of your dog's microchip. Not all canine microchips are created equally. Check your records to determine which manufacturer made the particular microchip implanted in your dog. If you do not have records for the manufacturer, call the pet shop, veterinary office, or shelter where your dog's microchip was implanted, and ask them which microchip manufacturer they use.
Step 2
Call the manufacturer of your dog's microchip and provide them with the current information to which you would like to have the chip linked.
Step 3
Keep record of any confirmation number given to you when updating your dog's microchip. Maintaining a log of changes made to canine microchip information can help ensure that it is kept accurate and current.
Tips
Canine microchip registration typically requires a small fee and though most manufacturers allow free information updates, some may charge another small fee for information changes.

Since each microchip manufacturer has a separate database, registering your canine microchip with a universal database as well can help improve your chances of being reunited with your dog if he ever gets lost.